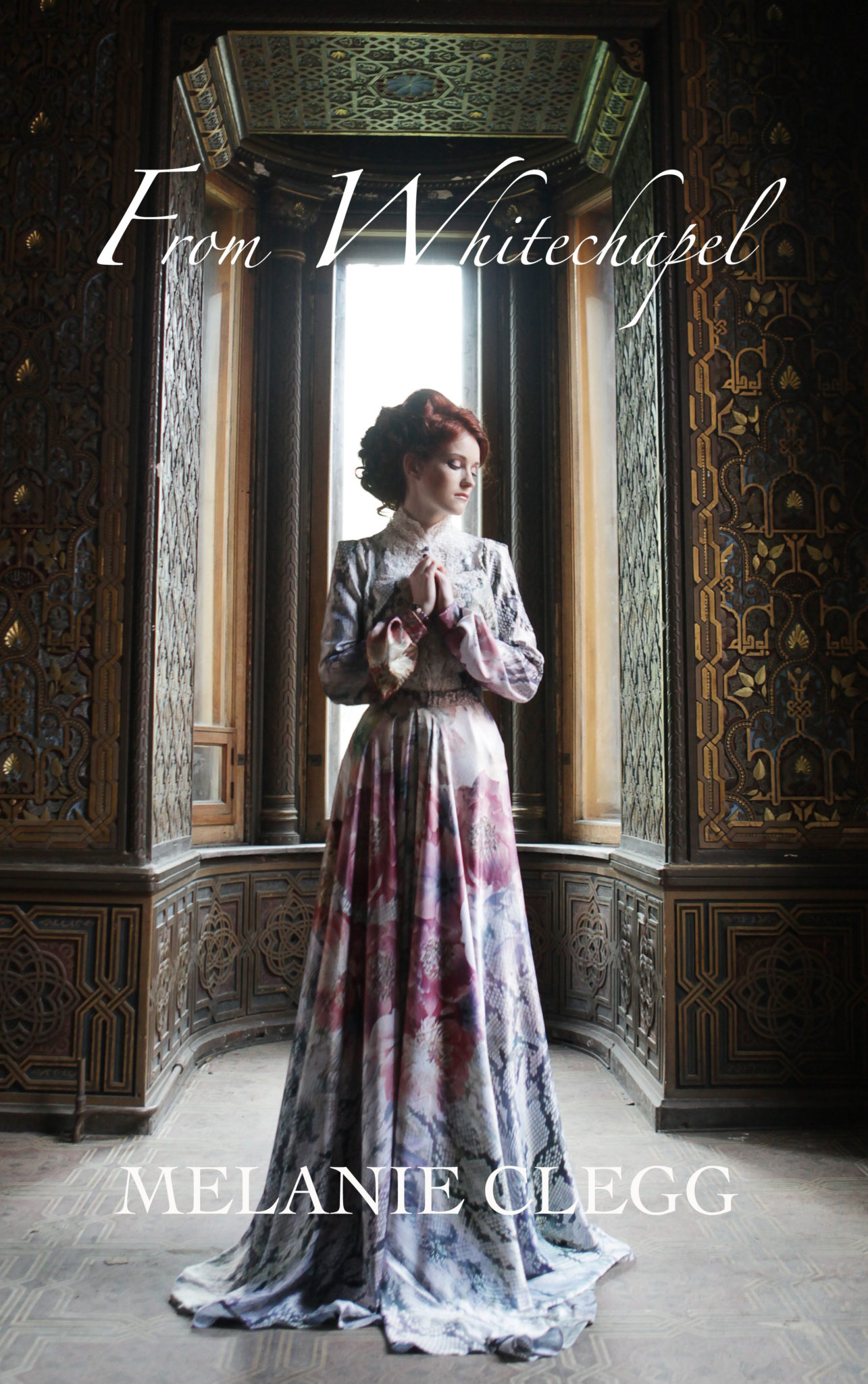 Morning world. Well, the launch week of From Whitechapel is drawing to a close now and I have to say that I am so staggered and touched by the kind reception that it received. You're all brilliant and I really hope that those of you who bought copies have enjoyed reading it.
To say thank you for being so marvellous and to celebrate From Whitechapel's publication, I thought it would be fun to do a giveaway to mark the occasion. As you probably all know, I am a MASSIVE FAN of Bete Noire's beautiful jewellery and as the book involves lashing of GIN as well as Wayward Victorian Girls, inappropriate tattoos, iniquity, drama and Jack the Ripper, I thought that there was NO more appropriate prize than one of Bete's fabulous GIN necklaces, which I am pleased to note have become a permanent fixture on the site since I custom ordered mine a while ago.
Anyway, this is an amazing necklace and it goes with EVERYTHING. Especially Alice Cooper eye make up, text messages to ex boyfriends, awkward situations in cemeteries at 4am, ripped up tights, crying on the stairs at parties and lost hopes and dreams.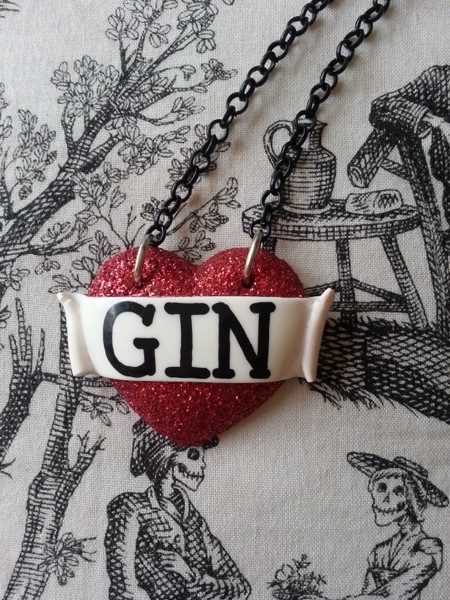 All you need to do to be in with a chance of winning your very own Bete Noire GIN glittery heart necklace is leave a comment here on the blog then let me know that you've done so via the Rafflecopter app (entries made without using Rafflecopter won't be counted, alas, because I'm easily confused and won't be able to keep track of them!). To say an EXTRA THANK YOU to everyone who has bought copies of From Whitechapel (and because I really need reviews to start trickling in now, no matter how brief they may be!), there's FIVE EXTRA ENTRIES to everyone who leaves a review on either the Amazon UK or Amazon US sites for the book. Don't worry if you haven't read it yet or don't know what to say – the competition is running until next Friday morning so there's plenty of time to throw your hat into the ring.
Alice Redmayne, beautiful daughter of a famous artist, has been haunted since childhood by the mysterious disappearance of her sister Beatrice but when she resolves to discover what happened all those years ago she finds herself enmeshed in the dark secrets of the past and caught between two very different men.
Emma Johnson was working in a brothel in Calais when a terrible mistake turned her whole world upside down and forced her to go on the run to Whitechapel, the one place where she was sure she could never be found. There she believes herself safe from the horrors of the past until her pursuer reveals his murderous intent and puts everyone she holds dear at risk.
Cora Lee is the youngest daughter of a H Division Sergeant, living above the Whitechapel Police Station on Commercial Street. Bored with her life and longing to escape, she makes a split second decision that will change everything and turn her whole world upside down.
Set against the infamous Jack the Ripper murders of autumn 1888 and based on the author's own family history, From Whitechapel is a dark and sumptuous tale of bittersweet love, friendship, loss and redemption.
From Whitechapel is available NOW from Amazon UK
and Amazon US.
Good luck!
******
'Frothy, light hearted, gorgeous. The perfect summer read.' Minette, my young adult novel of 17th century posh doom and intrigue is now £2.02 from Amazon UK
and $2.99 from Amazon US.
Blood Sisters, my novel of posh doom and iniquity during the French Revolution is just a fiver (offer is UK only sorry!) right now! Just use the clicky box on my blog sidebar to order your copy!
Copyright secured by Digiprove © 2014 Melanie Clegg