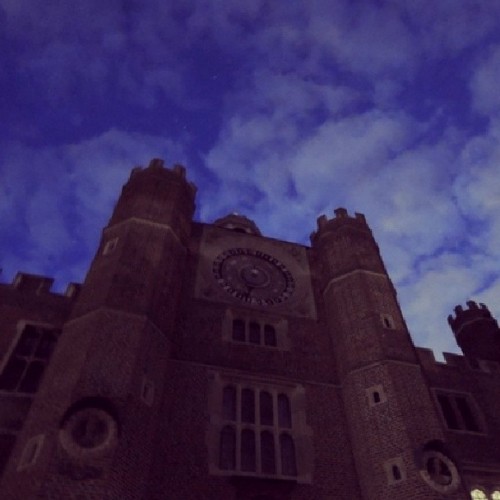 I should have posted this ages ago but it's better late than never, I suppose! Although this blog will still retain its emphasis on women's history, I also really enjoy sharing more about my actual real life here too so am going to post a bit more about that in future.
Anyway, May was a bit of a blinder of a month so I thought I'd kick off with some choice highlights via the wonders of Instagram and my gin fuddled memories. Let's go!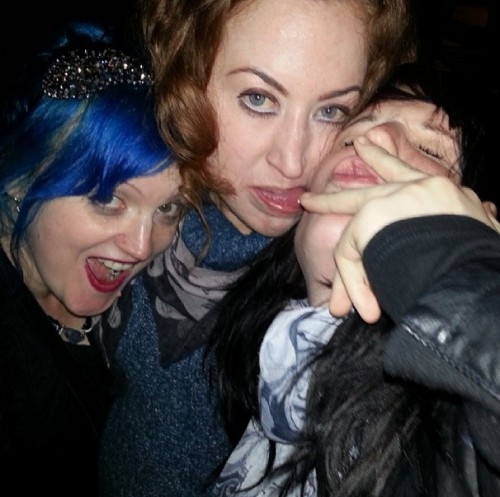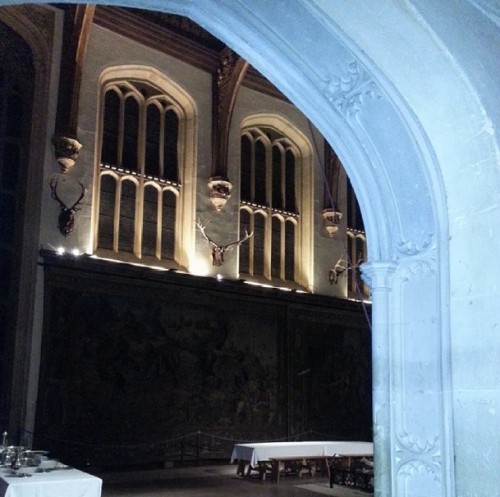 May kicked off with the completely amazing Georgian sleepover at Hampton Court Palace, which I enjoyed with my chums Cassandra and Laura. There was a lot of wine drinking and general larking about. It was amazing.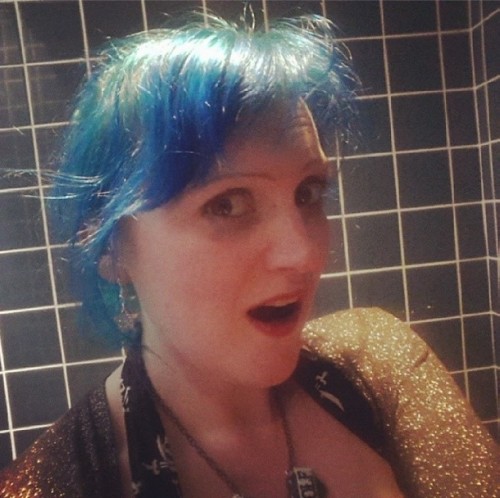 I stayed in London for the rest of the weekend, which involved a really bizarre night out at Wahaca and in Walthamstow with my friends Cassandra, Sarah, Matt and Aden, which ended with me going to some awful goth night and then some minor low level delinquency. It was loads of fun though.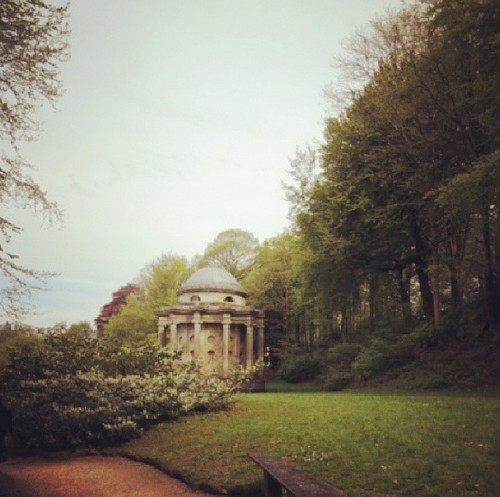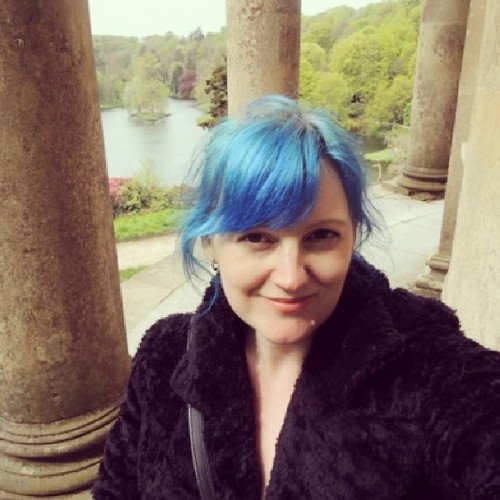 I was back in Bristol the next day so we headed off to Stourhead, which is just down the road. It wasn't a very successful visit all things considered but I did manage to get a photo of me looking dour on the spot where Darcy proposes to Elizabeth in the 2005 Pride and Prejudice film.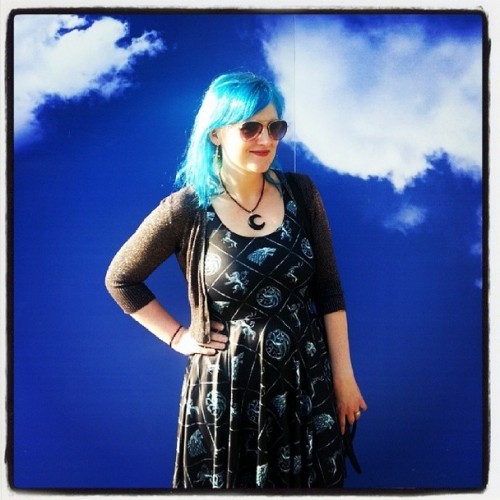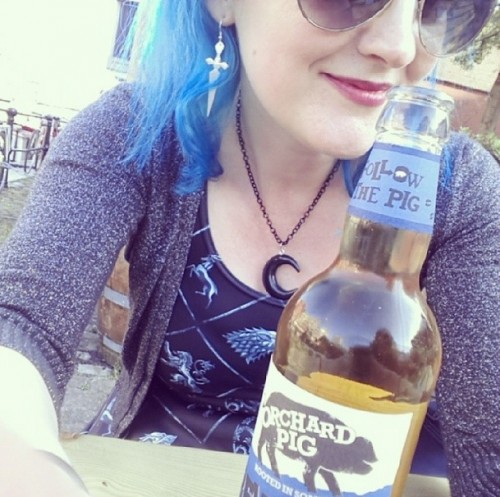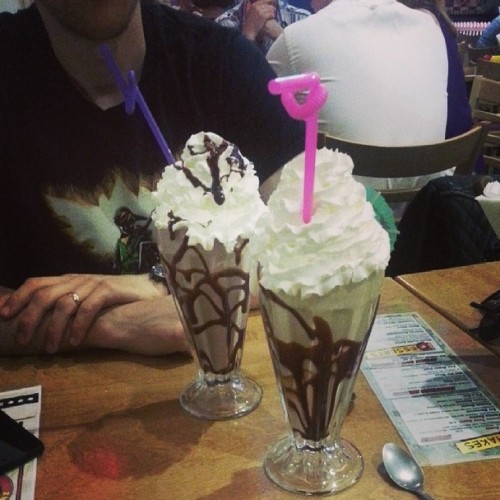 My favourite sartorial purchase of the month was definitely my Win or Die dress from Black Milk, which is decorated with sigils of various houses from Game of Thrones. I absolutely love it and it gave it an outing pretty much straight away to The Apple (a cider boat pub) and Atomic Burger, where I had a monstrously good peanut butter and bourbon milkshake and vegetarian fake McDonald's double cheeseburger then staggered around Stokes Croft a bit in search of graffiti and iniquity – a quintessentially Bristolian night out.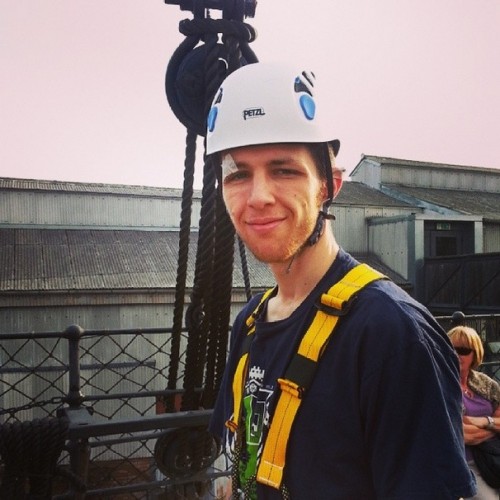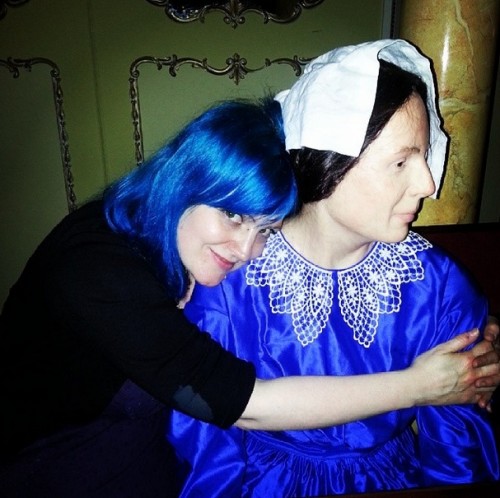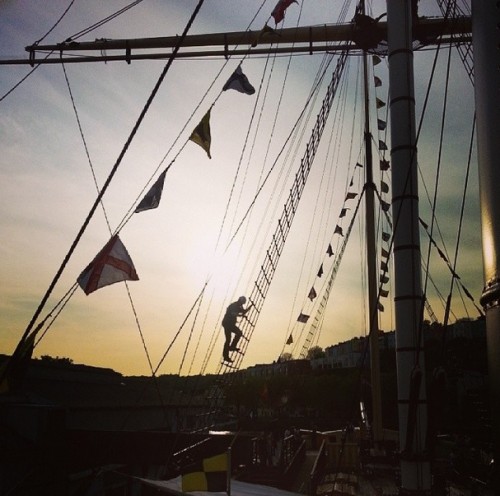 Another quintessentially Bristolian night out involved exploring the SS Great Britain at night, during which Dave climbed the rigging to get a vertigo defying view of our city and I hugged a rather unhappy looking Victorian lady.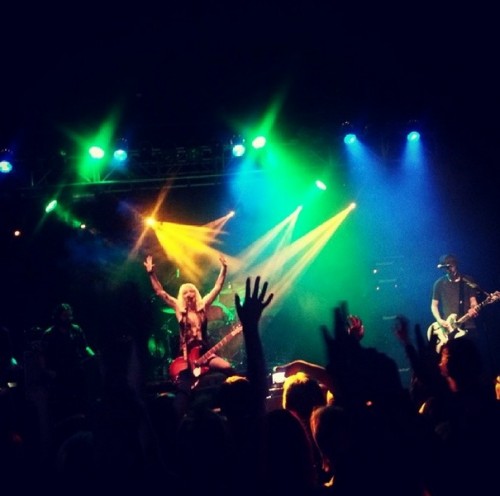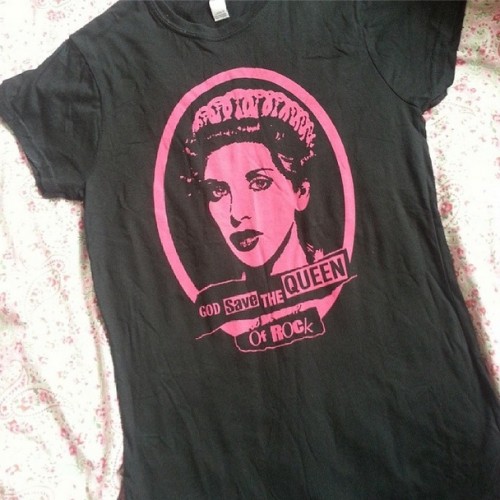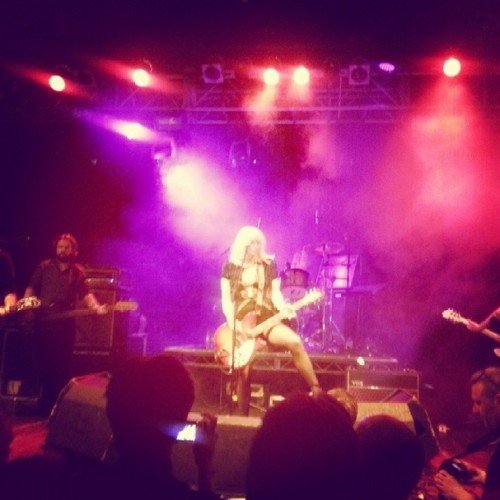 May was also the month of nineties reminiscing with a completely amazing Courtney Love gig at the Bristol Academy. I dressed up a bit for this as Courtney Love is my ultimate role model and I used to love seeing Hole BACK IN THE DAY. In fact, I recently found out that I was at the gig where Miss World was played in public for the first ever time. Cor. Now there's a claim to fame!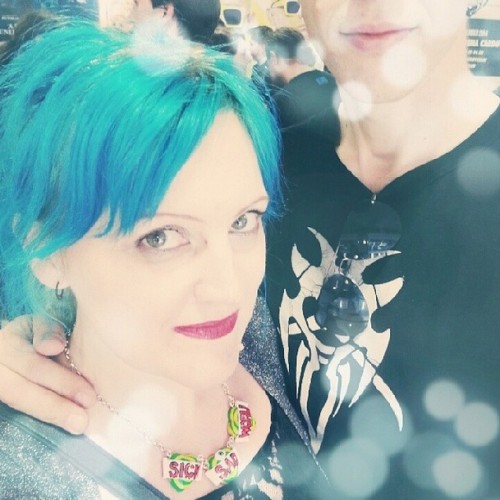 A couple of days later there was more nineties throwback action when Dave and I headed over the Severn Bridge to Cardiff to see Nine Inch Nails in action. We managed to get places at the very front by the barriers and stayed there for the whole gig, which I was immensely proud about! It was amazing though – perhaps not as wonderful, personally speaking, as the Courtney Love gig (which was a pink glitter fest of purest singing and dancing along joy).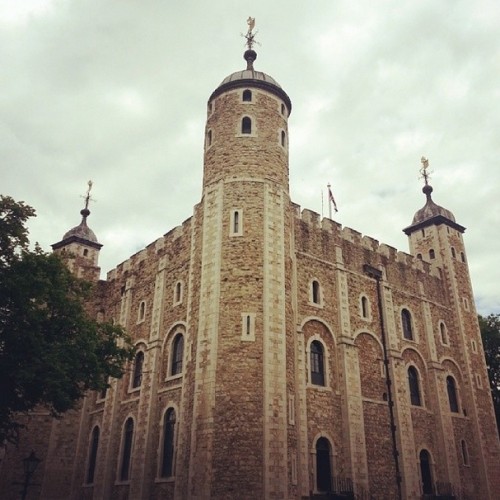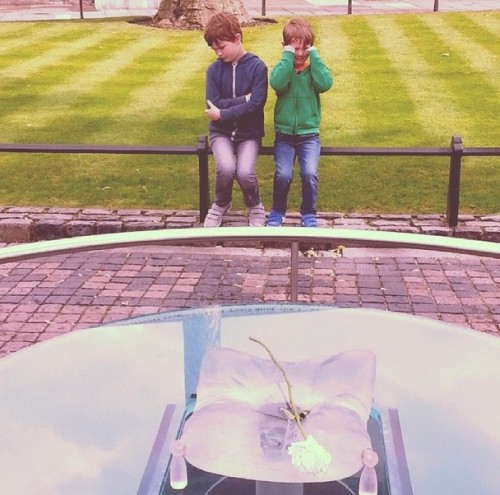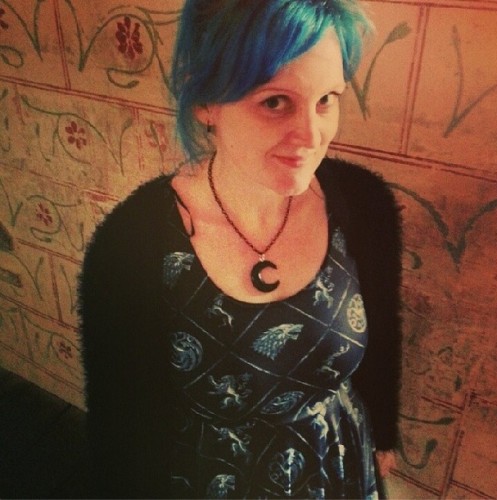 The next morning we were up bright and disgustingly early to catch a train in to London to take a look at the Tower of London, which was brilliant. We had lunch at The Diner in Spitalfields Market then spent the afternoon poking around the Museum of London and looking at graffiti around Brick Lane, although really we were too tired to take much in by this point. Oh dear. It was a really great day out though.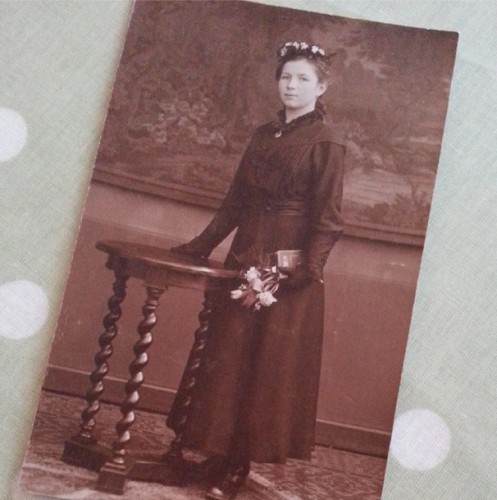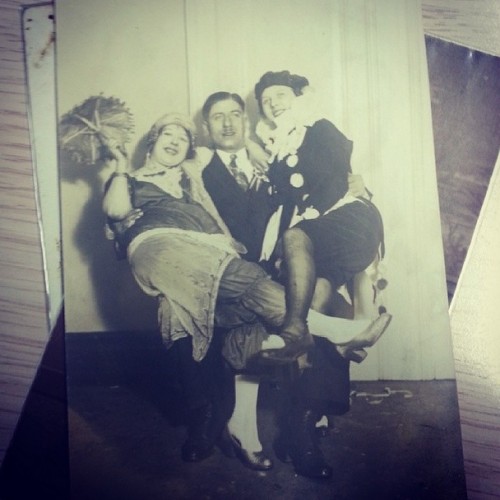 I really love the trio of old photographs I acquired in Spitalfields Market. How could I resist that jolly threesome and those scary looking sisters, who look like they've just murdered their parents? Amazing.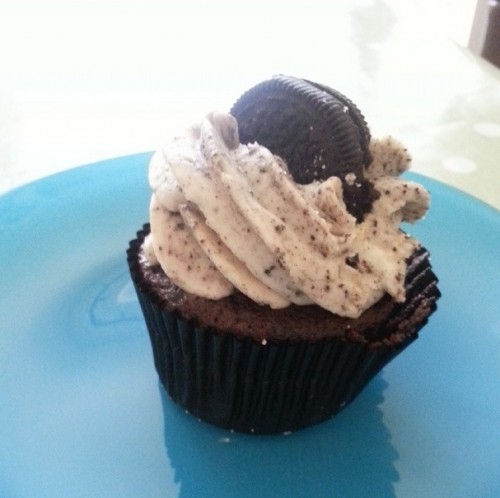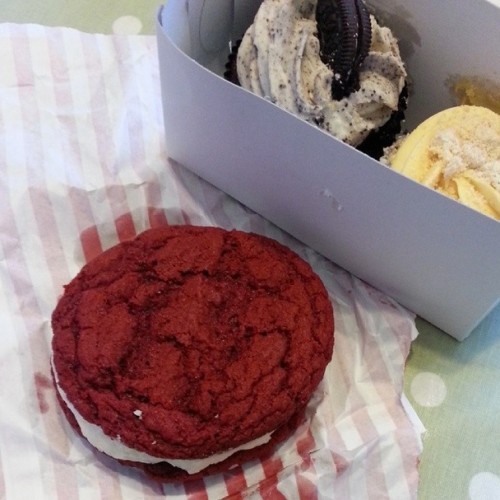 A few days later we made the now annual visit to VegFest in Bristol, which is a brilliant festival of, you guessed it, vegetarian and vegan food. I've been a vegetarian for as long as I can remember and vegan on and off since my teens, although nowadays I would call myself more 'dairy avoidant' in that I prefer not to have any dairy (or wheat or sugar) but on the very very rare occasions that I REALLY want some then I'll have it. Anyway VegFest was brilliant and I came home with loads of spoils including Ms Cupcake cakes and an amazing red velvet sandwich biscuit thing plus vegan egg mayonnaise (I know!) and all sorts.
Another high point of the month was a trip to the Bristol Old Vic for the press night of The Libertine, which I absolutely LOVED. What an amazing, bittersweet, thoughtful production. I probably identify with Lord Rochester FAR more than I should do, but there was clearly a LOT more to him than smutty poetry and a disordered private life. Anyway, I wore my new leopard print dress for the occasion and had possibly rather too much gin over the course of the evening, which began and ended in the pub over the road. Ah well.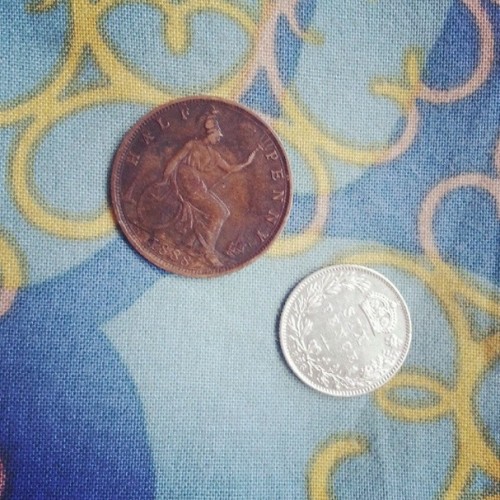 This has got to be one of the greatest presents EVER – as you might all possibly have gathered, I am a BIT obsessed with the Ripper murders of 1888 and have been looking for AGES for some coins from that year. Imagine my joy therefore when erm I was about to go to sleep one night and my husband gave me a nudge and said 'Here's your payment' then handed me an 1888 sixpence and half penny. I was absolutely THRILLED. I keep them on me at all times just in case I fall into a vortex and find myself back in 1888 as now I know I have enough money for a bed for the night. Or lots of gin.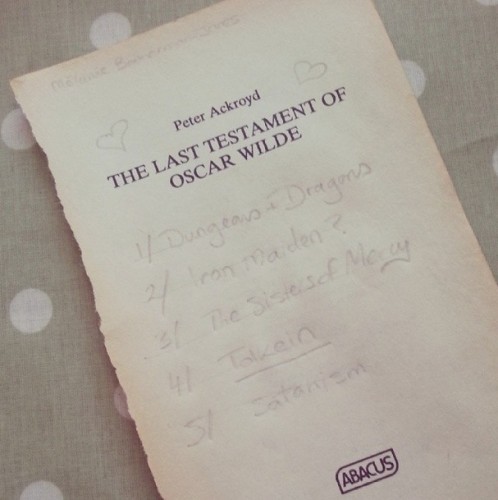 And that brings May to a close. I'm going to leave you though with something truly amazing, which is this pencil written list that a hopelessly naive seventeen year old me wrote down, in collaboration with my best friends, in the summer of 1992 while preparing for my first phone call from my very first boyfriend. We'd met via the Sealed Knot and he was six years older than me and doing Mathematics at UMIST so I was a bit dazzled by him, all things considered. Anyway, I didn't know WHAT ON EARTH I was going to talk to him about so I prepared this list of conversational topics that must SURELY be appealing to a twenty six year old sort of goth Maths student in the early nineties. I found it inside a book last month and proceeded to try it out on various men of my acquaintance, which some VERY mixed but rather funny results. Anyway, if you're ever in need of a list of ice breaking topics, be my guest…
******
Set against the infamous Jack the Ripper murders of autumn 1888 and based on the author's own family history, From Whitechapel is a dark and sumptuous tale of bittersweet love, friendship, loss and redemption and is available NOW from Amazon UK
and Amazon US.
'Frothy, light hearted, gorgeous. The perfect summer read.' Minette, my young adult novel of 17th century posh doom and intrigue is now 99p from Amazon UK
and 99c from Amazon US. CHEAP AS CHIPS as we like to say in dear old Blighty.
Blood Sisters, my novel of posh doom and iniquity during the French Revolution is just a fiver (offer is UK only sorry!) right now! Just use the clicky box on my blog sidebar to order your copy!
Copyright secured by Digiprove © 2014 Melanie Clegg