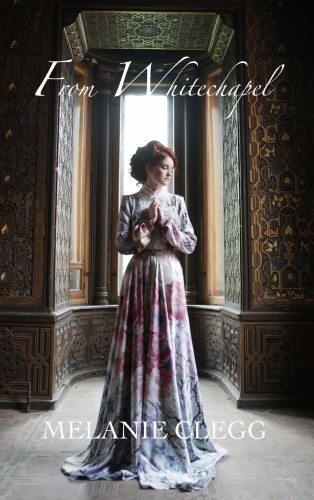 There was a pain, a terrible empty, lonely ache of sorrow and loss, within my ribcage while my heart felt like it had turned to ashes. This then was the end of my journey, this then was the answer that I had sought for so long, this then was the secret that Whitechapel had been withholding from me.
Alice Redmayne, beautiful daughter of a famous artist, has been haunted since childhood by the mysterious disappearance of her sister Beatrice but when she resolves to discover what happened all those years ago she finds herself enmeshed in the dark secrets of the past and caught between two very different men.
Emma Johnson was working in a brothel in Calais when a terrible mistake turned her whole world upside down and forced her to go on the run to Whitechapel. There she believes herself safe from the horrors of the past until her pursuer reveals his murderous intent and puts everyone she holds dear at risk.
Cora Lee is the youngest daughter of a H Division Sergeant, living above the Whitechapel Police Station on Commercial Street. Bored with her life and longing to escape, she makes a split second decision that will change everything.
Set against the infamous Jack the Ripper murders of autumn 1888, From Whitechapel is a dark and sumptuous tale of bittersweet love, friendship, loss and redemption.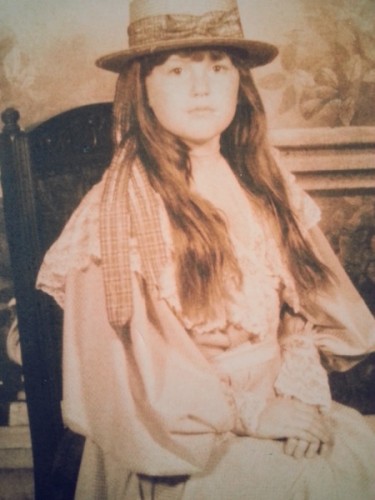 I know I've been a bit quiet lately but I've been really concentrating on my writing over the last couple of weeks and unfortunately my blogging has dropped by the wayside a bit as a result. I promise that I'll make it up to you though as I have some fabulous posts coming up over the next couple of weeks – including one about the Historic Royal Palaces Tudor press day, which I will most likely be at right now (either listening to Tracy Borman talk about the palace's history, exploring the archaeological or royal clothes departments, eating Tudor food or braving my vertigo to go up onto the palace roof) as you are reading this post. Isn't the internet great?
Anyway, I am sad to say that it is SHAMELESS SELF PROMOTION that has led to this brief return to blogging. I know, I know. I'd like to think that I am above such things but unfortunately blogging and writing don't come cheap and I rely on my book sales to be able to fund the cool stuff that I get to do, which is one of the reasons why I opted to self publish my books as then the profits would be mine, all mine, bwahaha.
It doesn't seem like all that long ago that my fifth novel, From Whitechapel was released, but it has done brilliantly since then and I've been super proud to see it on several bookshop shelves during my travels over the last few months. I really enjoyed writing From Whitechapel as it was, I suppose, the result of many MANY years of research into the Jack the Ripper murders of 1888 as well as a way to connect a bit with my own family history as one of the main characters is based on my actual great great aunt, which is pretty cool. The book is personal to me in other ways too – I incorporated the names and characteristics of loads of my friends and even had one of the other heroines live on the same street that I lived on when I last lived in North London, while yet another comes from the same Essex town that I lived near as a teenager.
Anyway, it's been a while since I did a book promotion so I thought I'd offer From Whitechapel for the bargainous price of 99p from Amazon UK
and 99c from Amazon US for the next week. It's not exactly heinously pricey already but hopefully this will make it even more of a bargain for those of you who, like me, like to load your Kindles up with cheap books as a special secret emergency stash for rainy days or unexpectedly long journeys. For those of you without Kindles or a Kindle app on your phones or tablets then it's still available as a paperback from Burning Eye.
Many thanks!
PS. If you want some sneaky peeks at what I'm getting up to at Hampton Court Palace today then as usual I'll be posting highlights to my Instagram account.
******
Set against the infamous Jack the Ripper murders of autumn 1888 and based on the author's own family history, From Whitechapel is a dark and sumptuous tale of bittersweet love, friendship, loss and redemption and is available NOW from Amazon UK
, Amazon US and Burning Eye.
'Frothy, light hearted, gorgeous. The perfect summer read.' Minette, my young adult novel of 17th century posh doom and intrigue is available from Amazon UK
and Amazon US and is CHEAP AS CHIPS as we like to say in dear old Blighty.
Copyright secured by Digiprove © 2015 Melanie Clegg