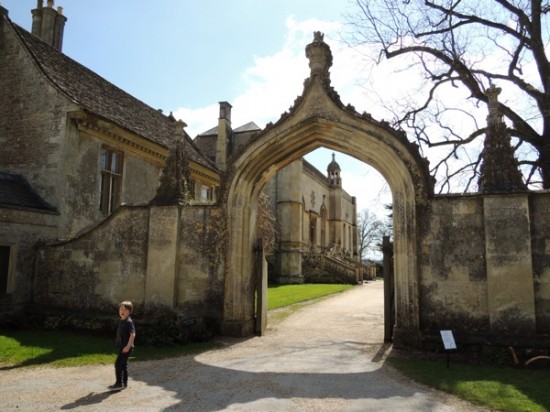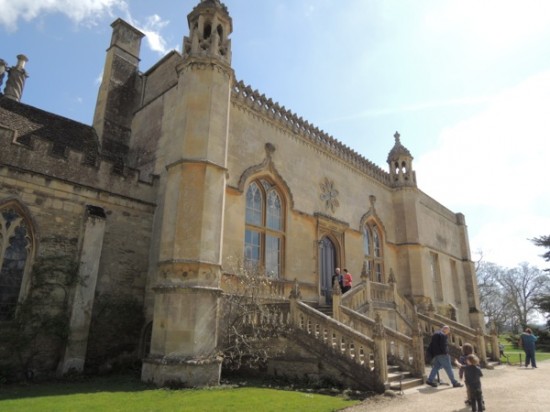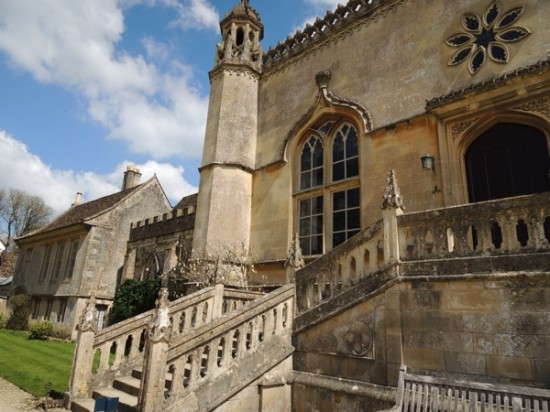 Lacock Abbey. All photos: Melanie Clegg.
The sun is finally starting to come out in the south west so we decided to make the most of it by heading to nearby Lacock Abbey for a day of historical treats which had the additional bonus of giving me a bit of time off from the gloom and gore of 1888 Whitechapel. It also happened to be the National Trust's regular 'free weekend' so that was great timing! I know that we really ought to still be members of the good old National Trust but we've run out of places to visit locally and decided not to renew for a few years. I think I might do so next year though as the boys are bigger now and our Seven Year Old loves nothing more than visiting stately homes and castles!
It was also a welcome return to my own old stamping grounds as I lived in rural Wiltshire in a tiny village called Kington St Michael near Chippenham as a teenager. I absolutely LOATHED it back then (I already knew that I was better suited to city life) but I wish I'd made the most of it now.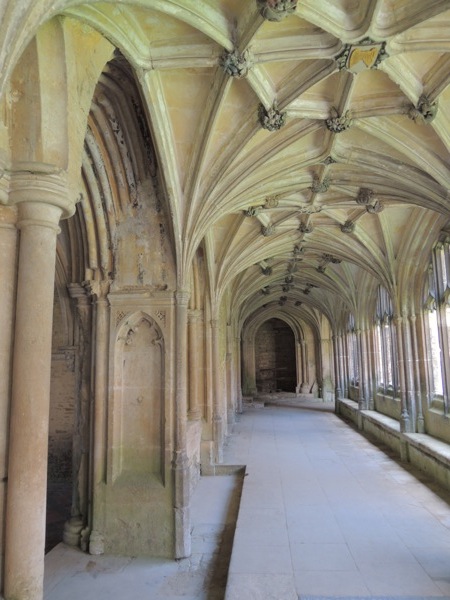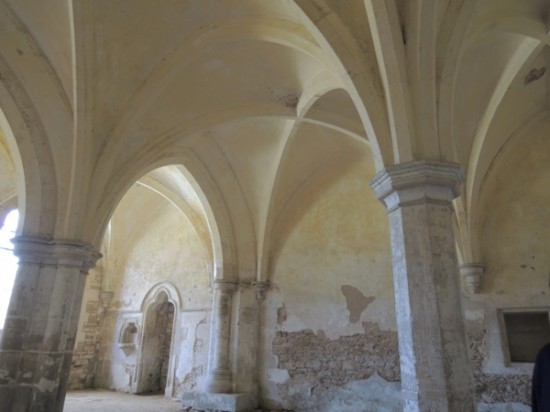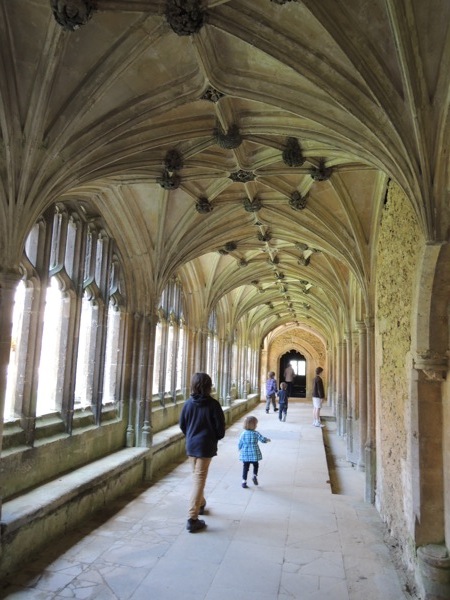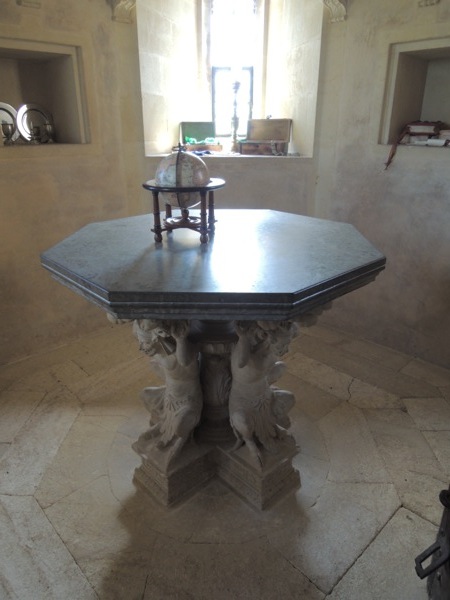 Lacock Abbey. All photos: Melanie Clegg.
As you can see, Lacock Abbey is absolutely gorgeous and we picked the perfect day to visit as the sun really made the old stones glow.
The original Abbey was founded all the way back in 1229 by a dowager Countess of Salisbury and flourished during the subsequent centuries until Henry VIII's Reformation put an end to monastical life and it was sold on to a Sir William Sharington, who set to work converting it into a rather grand private home.
Unlike some conversions of this period, Sir William was keen to incorporate some of the Abbey's original structure into his new house and so it is still possible to walk around the serene old cloisters and poke around some of the vaulted chambers beneath the main house.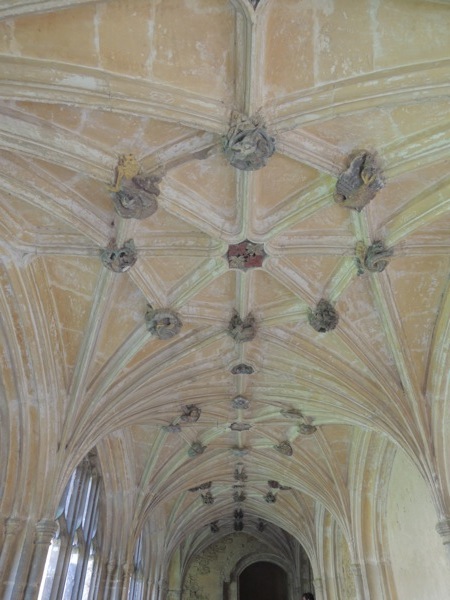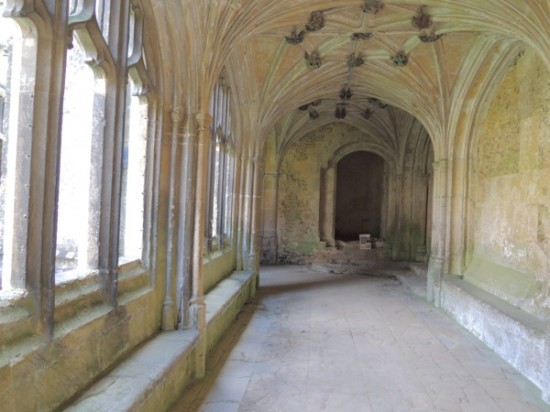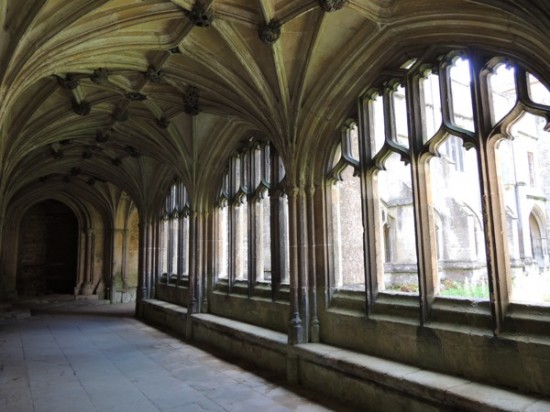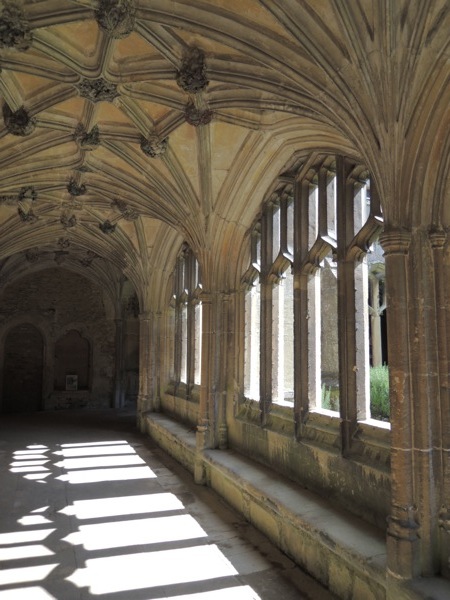 Lacock Abbey. All photos: Melanie Clegg.
Fellow fans of Harry Potter will recognise the cloisters I am sure!
The house itself is simply beautiful and as usual I felt a wave of nostalgia as I stepped inside – as long term readers will know, I grew up in a (private) country house and they really do have their own smell, a mixture of old books, beeswax, dust, pot pourri and old perfume. It's really lovely.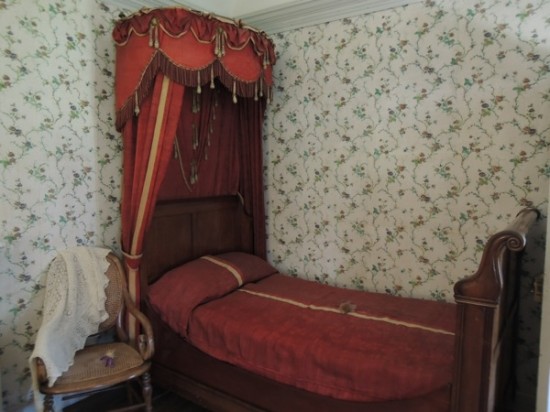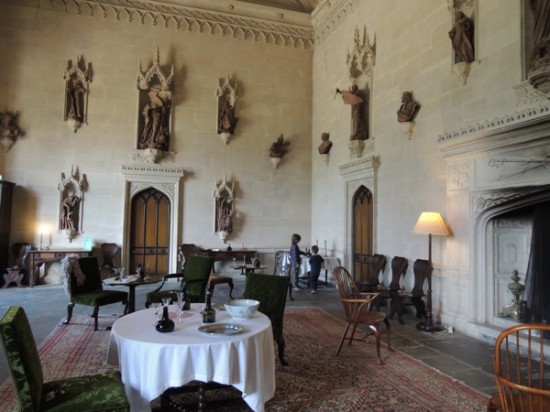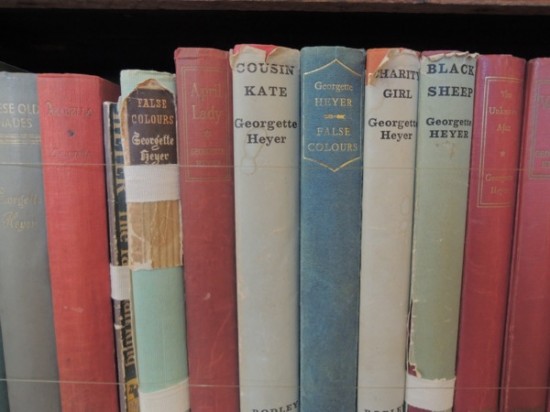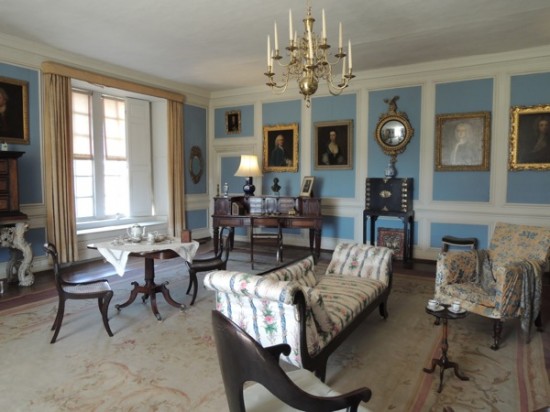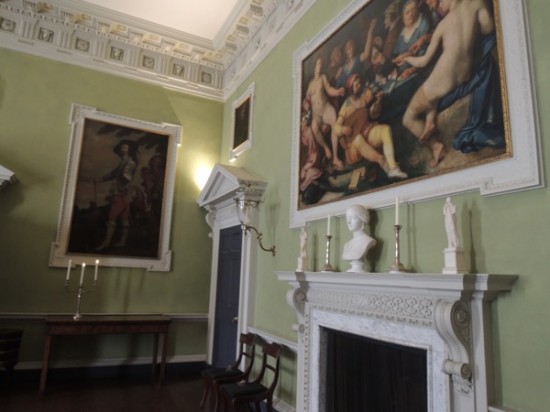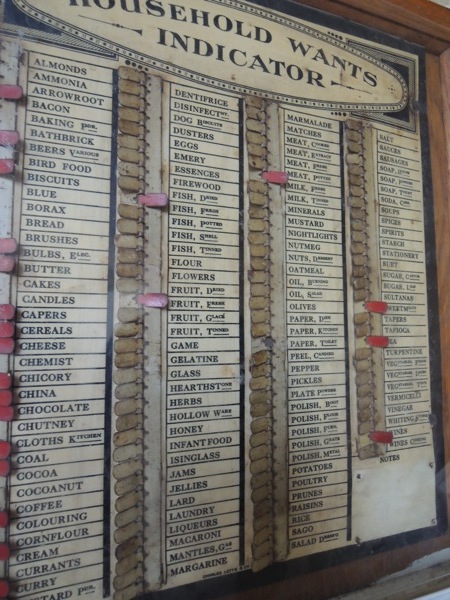 Lacock Abbey. All photos: Melanie Clegg.
Besides monks and Harry Potter, Lacock is also best known as the home of William Henry Fox Talbot, who was a pioneer in the invention of photography. A shadowy negative of one of the oriel windows in the gallery of Lacock remains the earliest known negative and he conducted his experiments at the house, which must have made the perfect subject for his photographs, just as it does now.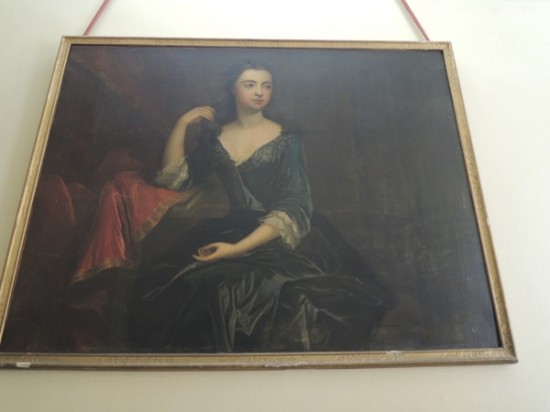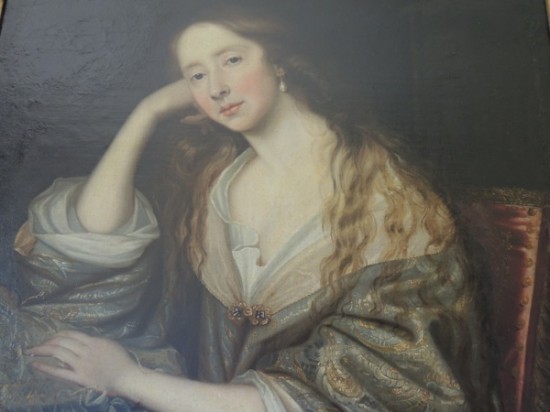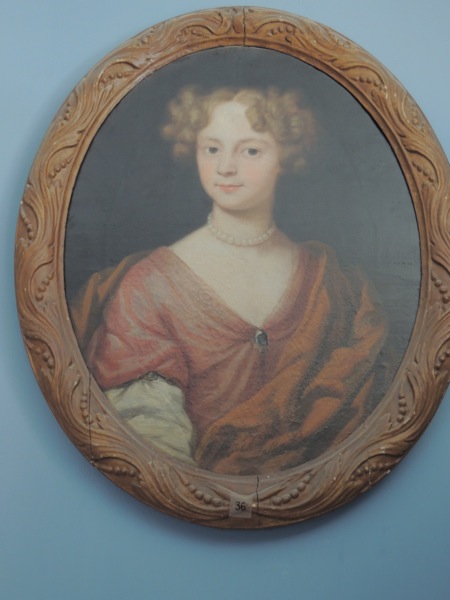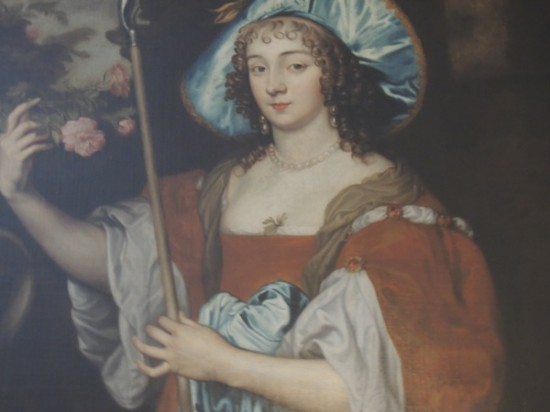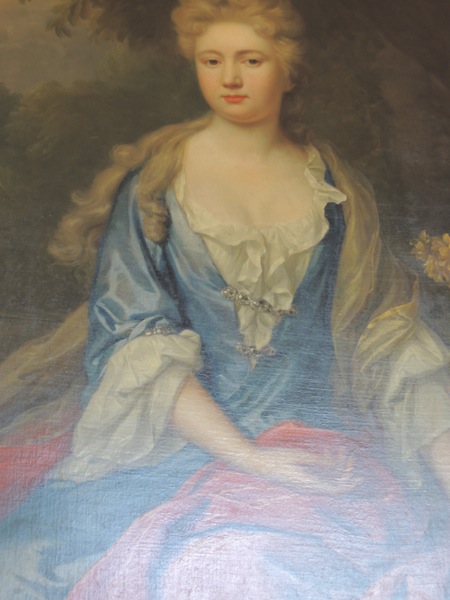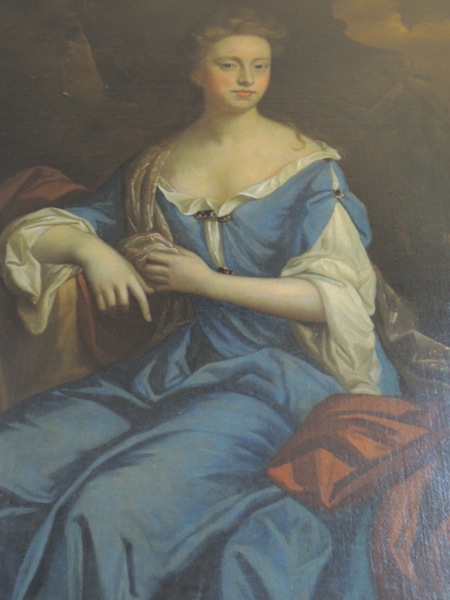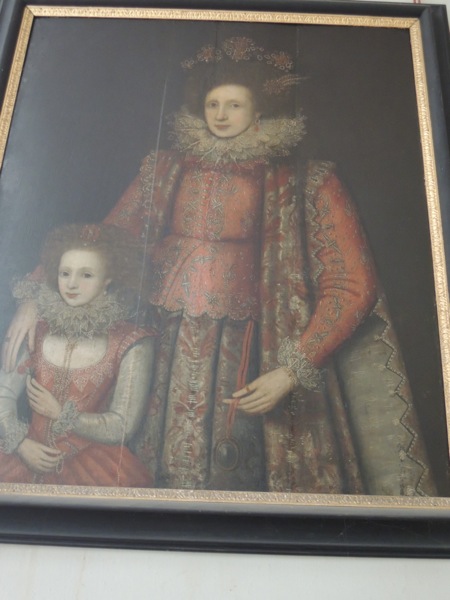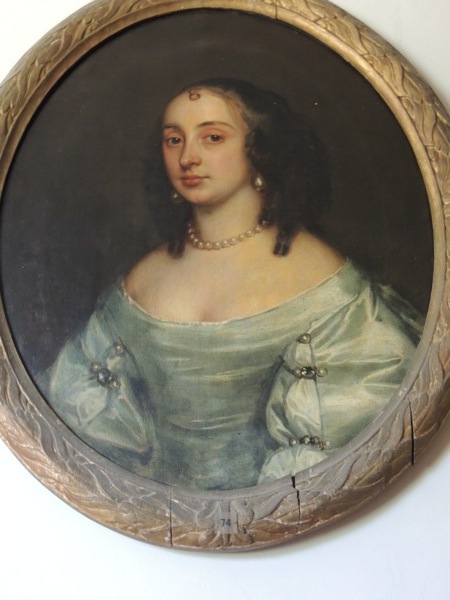 Lacock Abbey. All photos: Melanie Clegg.
A few years ago, the National Trust slackened its rules about photography so that it's now possible to take photos inside most of their properties. I always make full use of this and there are some particularly fine portraits at Lacock of winsome faced beauties and bold young ladies as well as some very fine Van Dyck copies.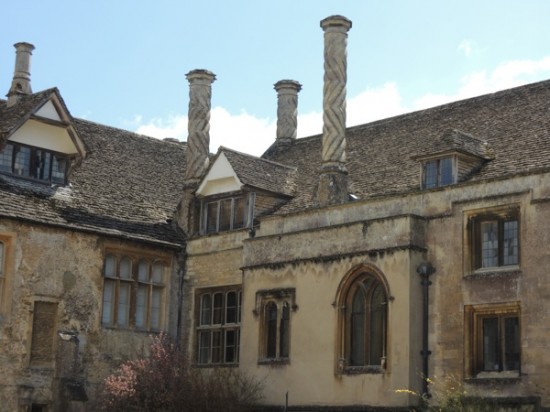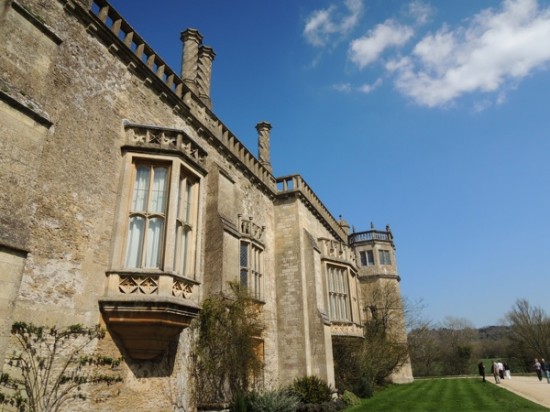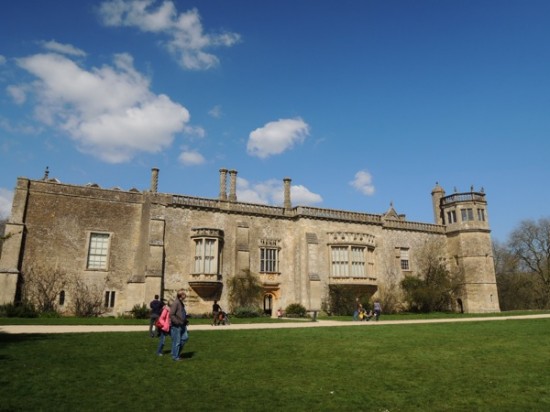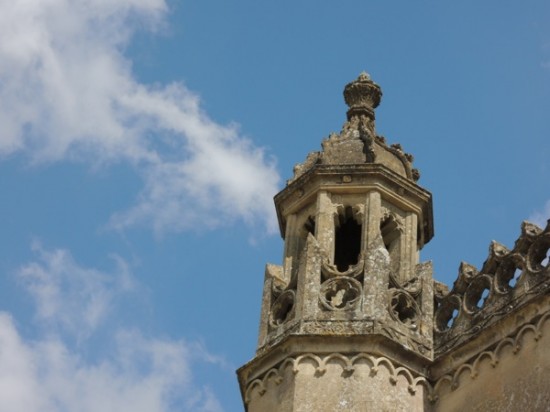 Lacock Abbey. All photos: Melanie Clegg.
As well as Harry Potter, Lacock Abbey was also one of the main locations used in the 2008 The Other Boleyn Girl as well as the BBC Pride and Prejudice and the village of Lacock, which also belongs to the National Trust and is almost too chocolate box perfect, was used for Cranford, Emma, The Wolfman (I bloody love that film!) and the BBC Pride and Prejudice where it stood in for Longbourne. You can see why though, it's a film makers dream – gorgeous and virtually untouched by the passing of centuries.
How's your weekend been? I MAY be a bit over excited right now as next Saturday we're off to Hampton Court Palace for the day courtesy of Historic Royal Palaces and I CAN'T WAIT.