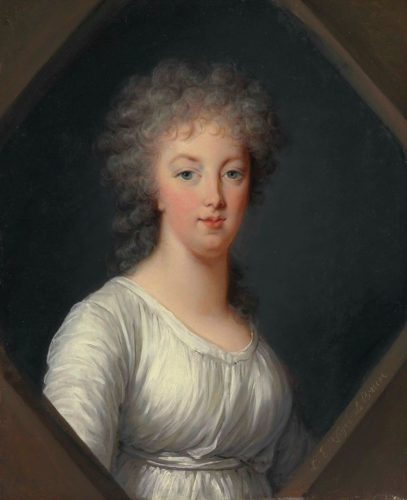 Today's painting by Élisabeth Louise Vigée Le Brun is this lovely posthumous portrait of Marie Antoinette, which she painted from memory in 1800, while she was residing in St Petersburg. She sent it to her former patroness' daughter Marie Thérèse, Duchesse d'Angoulême, who had been released from imprisonment in December 1795 and was currently residing in Mitau in modern day Latvia at the court in exile of her uncle. Vigée Le Brun was invited to visit the princess there but being unable to leave St Petersburg, she sent this portrait instead as a gift.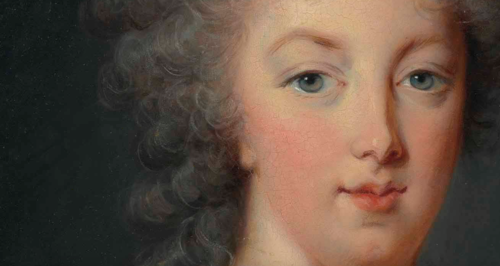 As one might expect, Madame la Duchesse was delighted by this touching tribute to her mother and wrote a sincere letter of thanks to the artist. 'The Comte de Cossé presented me, Madame, with the portrait of my Mother which you had asked him to bring me. You have afforded me the double pleasure of seeing in one of your most beautiful works an Image very dear to my heart, thus of being beholden to you for having used your talents as a proof of your sentiments. Be assured that I feel this more deeply than I can express. And count on my feelings for you. Marie Thérèse.'
The painting came up for auction with Christie's in 2016 and sold for £563,498 ($700,000).