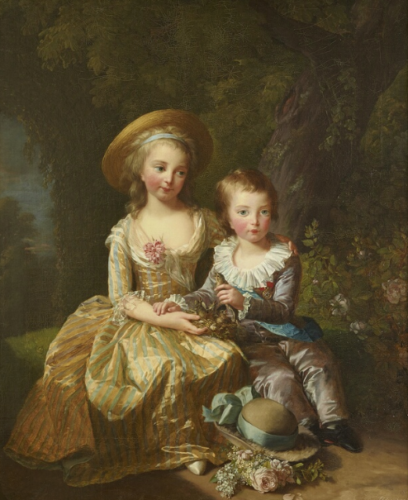 Today's painting by Élisabeth Louise Vigée Le Brun is her delightful 1784 portrait of Madame Royale and the Dauphin Louis Joseph seated in a garden, which was commissioned by their mother Marie Antoinette.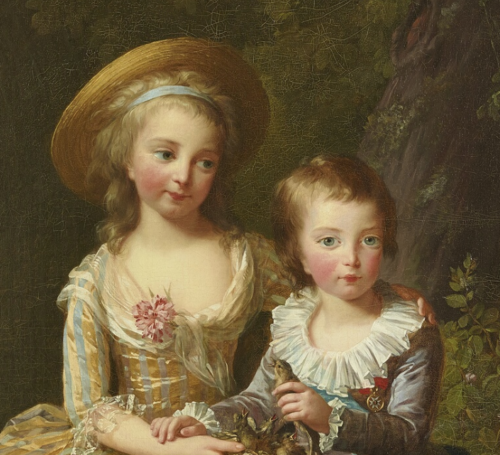 Although the portrait is clearly more informal than most royal portraiture of the period, Vigée Le Brun nonetheless painted the children in their grand court clothes, underlining their rank and importance – particularly that of the Dauphin, who wears his Order of the Saint-Esprit, which he had been awarded on the day of his baptism. Unlike the previous year's painting of their mother in her informal muslin dress, this portrait was much praised and admired at the 1785 Salon.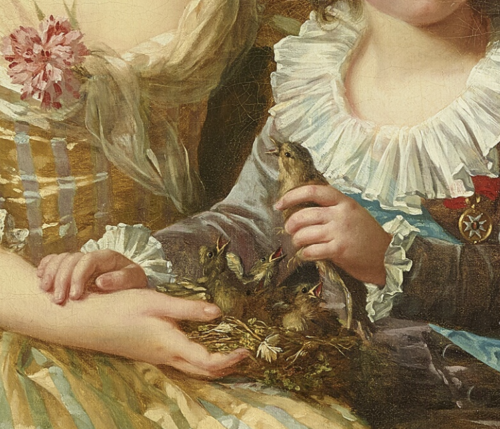 Madame Royale would be the only member of her immediate family to survive the Revolution.